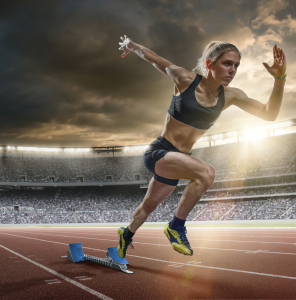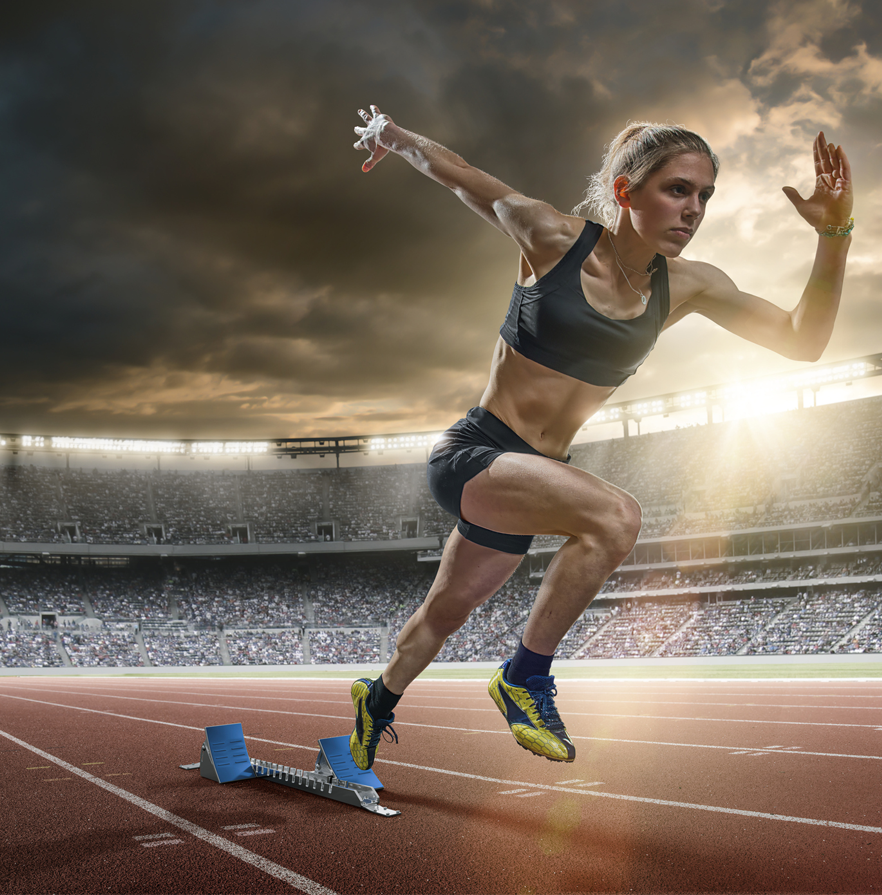 Shockwave therapy is often used to treat chronic and acute pain, such as hamstring tendinopathies, plantar fasciitis, myofascial trigger points, and more.
However, there is another use for shockwave that is proving just as effective — performance enhancement.
Not only is shockwave therapy great for treating orthopaedic conditions, it is also highly successful at preventing injury and improving athletic performance.
The Effects of Shockwave on Young, Healthy Athletes
A study published in 2018, Extracorporeal shockwave therapy on muscle tissue: the effects on healthy athletes, aimed to investigate the effects of shockwave therapy on young athletes.
32 football and baseball players were randomly split into two groups. Each group underwent three sessions of therapy every five days to their thigh muscles — the quadricep and femoral bicep. One group received shockwave and the other received a placebo.
At the end of 30 days, the shockwave treated athletes showed a significant increase in elasticity, muscular tone, and muscular recruitment.
"The effects found may represent the justification for verifying the usefulness of using shockwave therapy to reduce muscular fatigue and improve performance during the sports season," the study states.
In addition, when chronic pain is slowing an athlete down or an acute injury takes them out entirely, shockwave helps them get back to health sooner. It restores movement in injured areas without surgery or the need for pain medication, such as steroids.
Shockwave Therapy for Horse Racing
Another example of how shockwave therapy boosts performance can be found in a different species: horses.
Shockwave treatment is so effective at reducing inflammation, swelling, and pain in horses that it has been banned in many areas for use before races. For example, at the Woodbine Racetrack, horses are prohibited from having shockwave therapy for 96 hours before an event.
The same effect can be found in performance enhancement for human athletes!
Extracorporeal Shockwave Therapy (ESWT)
Extracorporeal shockwave therapy (ESWT) has gained popularity when it comes to athletic performance because it enhances blood circulation to regenerate damaged tissue and stimulates the body's natural healing process.
With this innovative therapy approach, pathological alterations of tendons, ligaments, capsules, muscles, and bones can be healed systematically.
At Shockwave Canada, we provide radial shockwave systems, from Storz Medical, to help athletes get back on their feet faster as well as enhance their performance. Learn more about our shockwave therapy here: https://shockwavecanada.com/about-shockwave-therapy/
Learn more about Storz Medical at: https://www.storzmedical.com/en/.
Get in touch to know more about our products. Contact Shockwave Canada by calling 1 (888) 741-SHOC(7462) or visiting https://shockwavecanada.com/contact-shockwave-therapy-canada/.