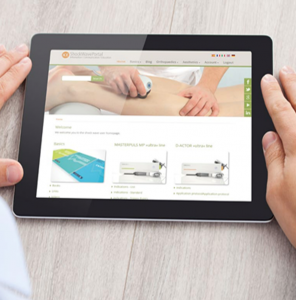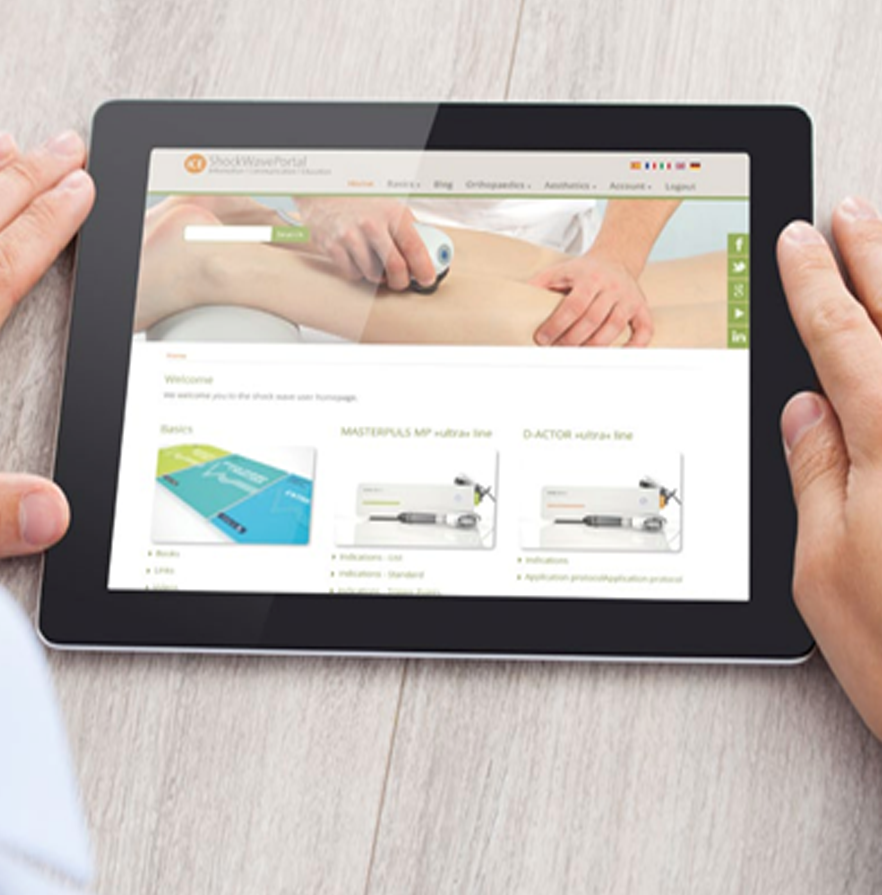 While shockwave therapy is increasingly being used across the world – in orthopedics, physiotherapy, sports medicine, urology, and veterinary medicine – many people are still unsure about the therapy, how it works, and the benefits it offers.
So, here we answer the 'what is shockwave therapy' question.
Shockwave therapy is a form of therapy, that uses low energy acoustic waves, to help your body's natural regeneration process when it comes to bones, tendons, and other soft tissues. It facilitates healing by improving blood circulation and supporting the breakdown of calcific deposits found in joints and tissues.
Back in the 1980s, researchers discovered that they could use sound waves to break down kidney and gallstones. This is where shockwave therapy was born.
Today, shockwave therapy is used to treat multiple other conditions including plantar fasciitis, jumper's knee, hamstring pain, tendonitis, frozen shoulder, and much more.
What Are The Benefits Of Shockwave Therapy?
Clinical studies have shown that shockwave therapy has a 91% success rate! The main benefit is that it is a non-invasive treatment that supports the body's natural healing processes.
It is affordable, quick, and delivers results fast. In fact, patients are able to notice improvement, as early as in 1-2 visits. In many instances, shockwave therapy has proven to be effective in cases where the body wasn't healing on its own.
Shockwave therapy isn't just beneficial for the patients – it helps medical professionals such as chiropractors, physiotherapists, osteopaths, trainers, and more.
It is easy to use, effective, and can help practitioners treat more patients as the treatment can be done in as little as 7 minutes!
How Does Shockwave Therapy Work?
As discussed earlier, shockwave therapy accelerates the body's natural healing process. It does this by stimulating the metabolism and improving blood circulation.
The affected area receives strong energy pulses over short periods of time (approximately 10 milliseconds) from a shockwave therapy machine. This creates micro-cavitation bubbles that expand and burst.
When the bubbles burst, they create a resultant force that stimulates the cells in the body that facilitate healing – these are osteoblasts, the cells responsible for bone healing and new bone production, and fibroblasts, the cells responsible for the healing of connective tissue such as tendons.
Which Shockwave Therapy Machines are Available at Shockwave Canada?
At Shockwave Canada, our shockwave therapy machines are different from any other on the market.
Why, you ask?
We provide you access to MASTERPULS® machines, that are made in Switzerland by Storz Medical.
Storz Medical offers the latest solutions in shockwave therapy and is committed to continuously improving its technology by developing new system concepts and identifying new therapy indications in close co-operation with leading medical institutions.
Contact us to learn more about our shockwave therapy machines, including the MASTERPULS® Ultra line. Call 1 (888) 741-SHOC(7462) or visit https://shockwavecanada.com/our-shockwave-therapy-machines/.